Street fashion darling: Eleonora Carisi
Here's an idea that occurred to me: a section on this blog that focuses on the street style of certain ladies. You know, the ones that we see on and on on The Sartorialist or Citizen Couture, those street photographers' darlings. There's a good reason why half the focus at fashion weeks falls on their shoulders – or, actually, on their perfectly ironed garments and statement shoes. I decided to start with someone who has been in my bookmarks since forever, Eleonora Carisi.
The Italian shop owner and blogger behind Jou Jou Villeroy is seen everywhere these days, rocking her extremely well-chosen outfits with the nonchalance of a diva. Here are some of the looks that got my attention, just a few of her "portfolio".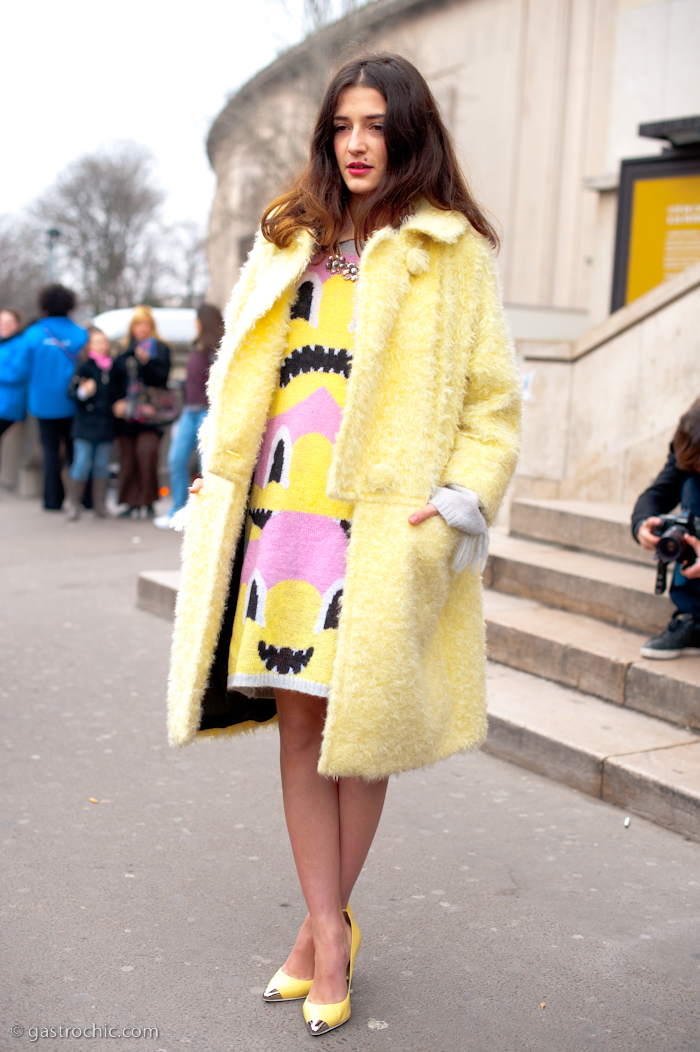 Click on the pictures for their original sources.